Carolin liquid household soap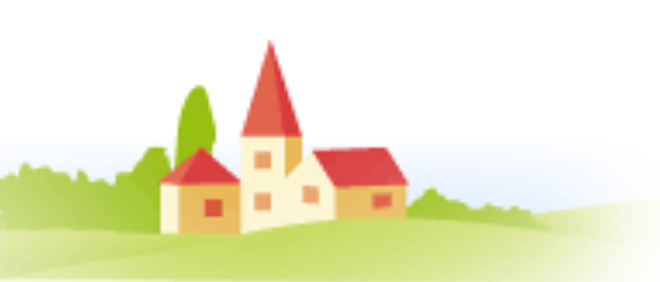 CAROLIN is a 100% vegetable soap and is ideal for all surfaces in the house.
Natural Carolin soap cleans thoroughly and protects against stains. Specially developed to be used with every cleaning. She thoroughly cleans all floors without rinsing and without leaving any streaks. Thanks to its linseed oil formula, it protects all your floors in a natural and sustainable way. Its nourishing and protective properties make linseed oil an ideal product for the maintenance of your floors.
She feeds porous tiles such as terra cotta tiles and protects them by forming a protective layer on the tile.
Linseed oil was at the cradle of Carolin. In 1962 the brand saw the light of day in the form of a clear soap paste based on linseed oil, with which tiles can be cleaned, protected and clotted. And so Carolin was born: Caro for carrelage (tiles) and lin (line) for linseed oil.
Thanks to its composition, this is an incredible cleanser. The formula of this cleaning product has been specially developed so that you can clean and shine the whole house without damaging your surfaces.
Good for natural stone care: Desert Black, Kotah Stone, Hardstone, Travertine, most basalt types and other calcareous materials.
For modern floors, the Carolin soap is also ideal for a nice streak-free cleaning. The floors are nourished and protected and give your tiles and parquet floors a shine and respect their natural beauty.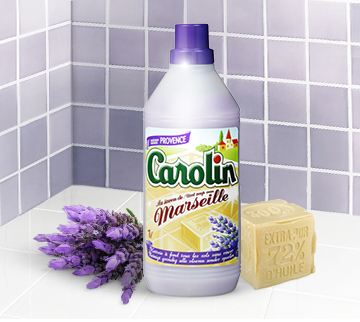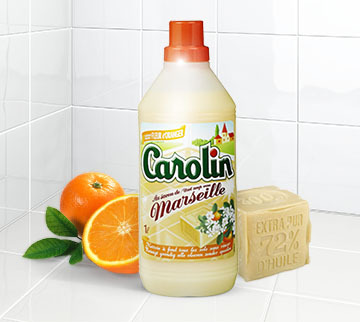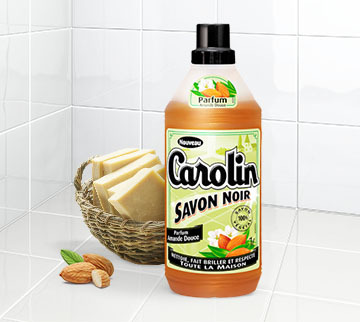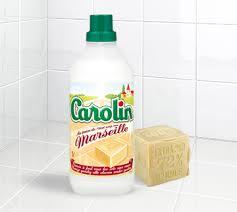 For cleaning and degreasing:
Marble
Surfaces outside and elsewhere
Bathroom
kitchen
Living room and bedrooms
Porous tiles
Slate
Modern parquet floors
Modern floors
Non-porous tiles
Shopping cart